Are you as addicted to Pinterest as I am? I try to limit myself to looking at it while I'm in "waiting" mode and I know I only have a few minutes here and there to check.
Here's my issue with Pinterest....
I have about 2000 things pinned
....It's kind of an issue :-) I'm never going to get half of those things accomplished. So, I've begun to limit my pins and I'm starting to clean out my folders. There are in fact too many options one person can have for their "dream home"!
I've decided to start accomplishing some of my pins. There are so many great projects and ideas that I figure rather than them staying on my computer, it's time to get some of them done.
This particular project has been on my list for a while. I wanted a central calendar where Jim could see what the boys and I have going on and I could plan our meals.
Here are the supplies I gathered:
Many of the pins I found online used paint chips from the hardware store...I almost ran out to get some when I remembered I had a bazillion pieces of scrapbook paper in my closet and I should probably use those. I pulled a bunch of shades of blue and intended to cut them all up to have a variety of squares. After laying it all out, I decided I didn't like it and went with just one colour. I put a couple of pieces of patterned paper down as the background.
For the 16 X 20 size frame, I cut the squares to 2.5 X 2.5 inches. I used my scrapbook adhesive tape to glue them down.
Popped it back into the frame and voila! A calendar!
Here it is hanging on my wall with the dates. Just use a white board marker and it's the perfect little calendar to help keep us organized!
There you have it! I love it! It's the perfect colour pop for our kitchen and I love that I can change it easily if I feel like. The whole project cost me about $12 if I factor in the supplies I had at home. It took me just over an hour to put together but that's because I had 3 kids pestering me while I was working on it :-)
--Mandy
I'm linking up!: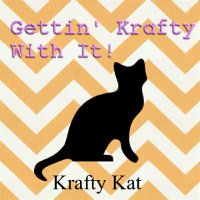 www.nap-timecreations.com